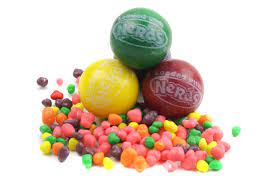 Nerds Candy
---
The History of Vending Machines Although, there is no exact starter date, it is estimated that the first toys sold in vending machines began between the years 1907-1930. The first toys introduced were made from small wooden toys. Plastic and metal materials were put into production after the 1950's. These materials made toys more attractive as well as more durable. As manufacturing technology developed, the quality of toys improved. Therefore, better value products were offered in the market. Vending machines have historical roots in ancient Greece! The first known vending machine was designed by the Greek engineer and mathematician Hero...
---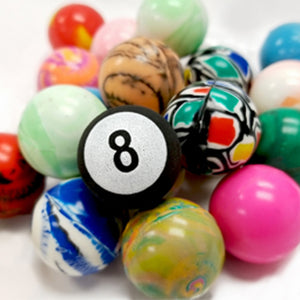 A scientist working for a chemical company is sometimes reluctant to pursue his or her own research interests in a basement laboratory. That's because the employer enjoys the right of first refusal on any employee discovery, even one made by accident at home. Norman Stingley, a chemical engineer working for Bettis Rubber Company, apparently had no reservations about running a few experiments in the off-hours. Working in his spare time in 1965, Stingley took a gooey, rubberlike substance and compressed it under 3,500 pounds of pressure [source: Time Magazine]. The result was a dense, compact synthetic rubber with amazing elastic...
---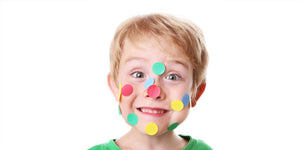 Introduction of The Sticker You may be forgiven for thinking that stickers have been around for thousands of years, that in biblical times the Romans might have been sticking little labels on their swords and shields… "Augustus VIIs Non Tangre (do not touch)"  but in fact they're not quite that old.   The humble sticker actually started out as a type of label, made from various materials such as paper, plastic and vinyl to name a few. The sticky side is a pressure sensitive adhesive varying in strength to enable it to stick to various types of surfaces. But you...
---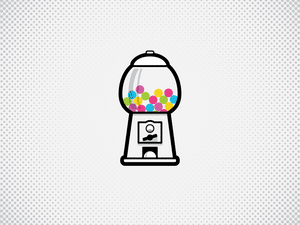 Most everyone has used a gumball machine. But do you know how one actually works? Watch this cool video to find out!